This ARM-based mini PC comes with the Ubuntu based Thinux Embedded Linux operating system. It has a quad-core processor and includes WiFi support. The Micro 6 mini PC system is small, lightweight, and powerful.
Get a Quote
Request Demo
Contact us on +91-11-4307-7467 or sales@thinvent.in for quotations, bulk orders and dealer pricing.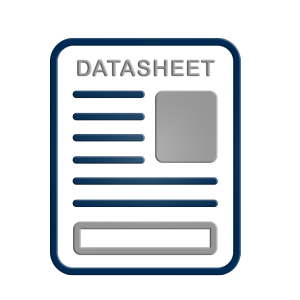 Datasheet of the Thinvent Micro-6-Mini-PC
SKU:

M6-2
Categories: Linux Based, Micro 6, Mini PC
Tags: ARM, Embedded Linux, HDMI, Thin Client
Features
Ultra Low Power Consumption
Weighs only 280 gms
Fanless system for noiseless operation
Supports a rich set of I/O devices and peripherals
Runs on Linux based OS
RDP based Remote Desktop connectivity to Windows 10, Ubuntu, Linux and Windows Server 2012
Uses thin client technology to run Linux, Java and web based applications
Benefits
Simple, easy-to-use Linux based mini PC model
Quick and easy installation
Compact and aesthetic design
Quick boot up time
Powerful processor
The Micro 6 mini PC gives better performance than the Micro 5
Linux based Thin Client OS
RDP based Remote Desktop connectivity to Windows XP, 7, 8 and 10, and Windows Server 2003, 2008 and 2012.
Quick boot up time.
Ability to locally run Linux applications.
Supports RedHat Linux, Ubuntu Linux and Fedora Linux servers.
Industries
The Micro 6 is quite popular and has a proven track record in the following industries:
Educational Institutions: schools, colleges, coaching centres, training institutes, examination centres, etc. It is often used to set up computer labs and libraries.
BPO and ITeS: Call centres and data entry.
Healthcare: Hospitals, clinics, diagnostic centres, drug stores.
Technology: Engineering and IT services companies.
Industrial Control Systems: Manufacturing, transportation, energy, and water treatment industries.
Click to download data sheet. Micro 6 Datasheet
Technical Specifications
| | |
| --- | --- |
| Dimensions | 10.2 × 10.2 × 2.0 cm |
| Form-factor | Standalone |
| Fanless | Yes |
| Processor | ARM 1.91 GHz Quad Core Cortex A55 |
| Memory | 4 GB DDR3 RAM @1066MHz |
| Storage | 64GB eMMC Flash |
| Resolution | 4K (3840×2160) |
| Ethernet | 10/100 Mbps |
| Wireless | 802.11n WiFi Networking |
| USB-port | 1 |
| USB-3-port | 1 |
| HDMI | Yes |
| OS | Thinux Embedded Linux |
| Temperature | 0 ~ 40 °C |
| Humidity | 20% ~ 80% (non-condensing) |
| Power | 110 ~ 240 V AC, 50 – 60 Hz |
| PS2-MS-port | No |
| PS2-KB-port | No |
| Audio-port | No |
Call us now on +91-11-4307-7467 for a free demo and to make a purchase. Or fill up this contact form and we will get in touch with you ASAP:
Customisation: Products can be customised as per your requirements.
Terms and Conditions
Thinvent is a manufacturer of thin clients and mini PC. The prices displayed here are bulk or distributor prices. If you are an end user or individual customer, we strongly encourage you to purchase our products through our authorised distrubitors, channel partners, or ecommerce websites.
Pricing Policy
We have special pricing for corporates and large institutions that includes on site service. Please contact us on +91-11-4307-7467 or sales@thinvent.in for quotations.
The pricing stated on our website is only the price of the product. It does not include sales tax, shipping, handling, local taxes such as octroi, or any other taxes or charges that may be incidental to the processing of your order.
These charges will be reflect by our website when you add the product to your cart and provide your billing and shipping information.
Payment must be made 100% in advance. No on site services are included as part of this warranty.
Delivery
Your product will usually be shipped within two working days of you placing your order. For items that are not currently in stock, you will receive information from our sales representative. If you are not satisfied with the delivery period stated by our representative, you need not make your payment, and your order will be cancelled.
Return and Refund
Thinvent offers a full refund within 30 days of purchase. This refund does not apply to bulk purchases (anything above three units). You are strongly encouraged to purchase one unit as a sample and fully test it in your environment, before making a bulkpurchase
Demo Units and PoC
Thinvent does not provide demonstration or proof of concept units free of cost. In case you want an on-site demo, please contact us on +91-11-4307-7467 and we will arrange a demo through one of our authorised resellers.
On site Installation and Warranty
No on site activity is provided for products purchased through our website. In case you want on site services, please call us on +91-11-4307-7467 and we will connect you with one of our authorised resellers.
Warranty and License
Thinvent offers one-year return-to-bench limited warranty on this product. Please visit Thinvent's warranty page to know the warranty terms of this product.
All software contained in our products is covered by this license agreement.