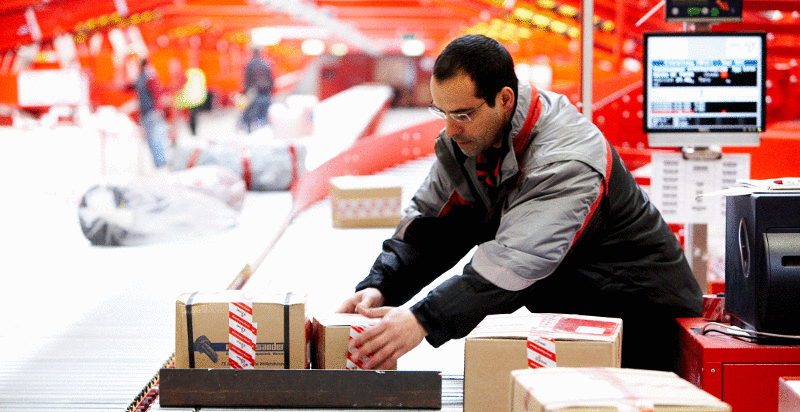 The Indian Railways, like most other commercial railroads, makes more money from freight than from passenger traffic. Of this, a whopping ₹1,327.62 crore annual revenue is contributed by parcels.The Parcel Management System of the Indian Railways envisages the complete automation of booking, tracking and hand over of these packages, simultaneously improving the quality of customer service, and reliability and efficiency of the parcel division. The packages can also be tracked online.
The parcel booking counter equipment plays an important role in this project. A thin client computer is provided, that is interfaced to a digital weighing scale, a barcode printer and a barcode scanner. All of these devices interact directly with the web based PMS software, using APIs and technology developed jointly by CRIS and Thinvent.
As with all other Railways projects, the challenge for Thinvent was to develop a 24×7×365 system that is easy to use for people unfamiliar with computers, yet robust and full of features, enough to facilitate their migration from existing paper based systems.
Requirements:
Indian language support
Migration of web based application from Internet Explorer to open standards browsers like Mozilla Firefox and Google Chrome.
Complete Linux based solution.
Direct communication between web application and weighing machine.
Results: The PMS project is running successfully at all pilot locations.
Products Used
Linux based firmware for thin clients with heavy GUI customisation.
Thin Client for PMS with both Windows Embedded and embedded Linux operating systems.